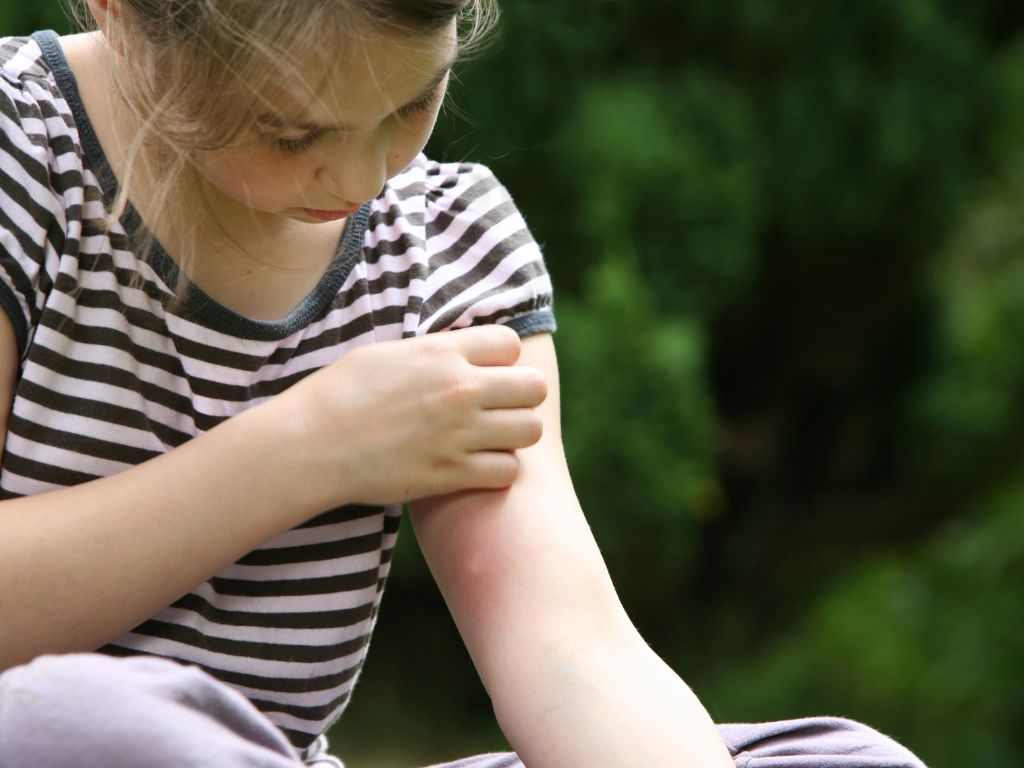 How to prevent mosquito bites?
While dealing with such an infestation, we recommend that you apply mosquito repellent. This type of product is not intended to alleviate the symptoms of bites, but rather to prevent them. In this way, you guarantee less discomfort and a lower chance of transmitting diseases. Contact us if you have any questions.
To know more
How to eliminate mosquitoes?
👉 In case of mosquito larvae infestation

It is best to drain the water in question and apply suitable insecticides to kill mosquitoes and mosquitoes.

✅ Armadilhas para mosquitos no exterior

✅ Sprays ou Aparelhos para dentro de casa

✅ Aplica repelentes

Aplica repelentes de mosquitos na sua pele exposta, seguindo as instruções do fabricante. Também pode usar repelentes elétricos ou em spray para manter os mosquitos afastados.

👉 Use sprays indoors

There are also some sprays that you can use indoors, which are very effective in eliminating the adult mosquito when applied during the period of greatest insect activity.

✅ Limpa a casa regularmente

Mantenha a casa limpa e livre de possíveis esconderijos de mosquitos, como lixo acumulado, caixas vazias e recipientes não utilizados.