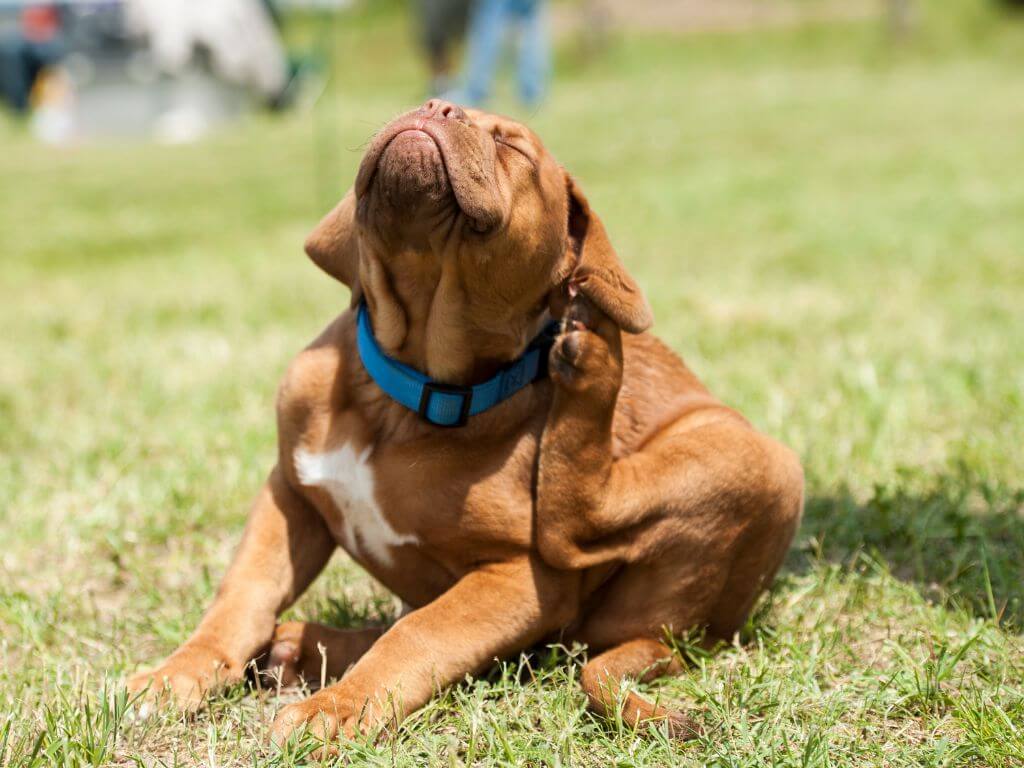 How to identify fleas at home?
Fleas are most common on pets such as dogs and cats, but they can also be found in the home or yard and spread quickly. These insects are small and difficult to see, but can be easily detected by the itchy and irritated skin.
What to do in case of infestation?
✔️ Regularly clean the house and garden

Regularly wash bedding and rugs
Vacuuming carpets and all furniture
Keep the yard clean and free of tall weeds and trash.

✔️ Treatment from sprays is usually the most effective

Using the Draker Spray
Treatment with residual power liquid insecticide, applied along the entire floor, crevices and upholstery

✔️ Pet care

To treat fleas on pets, there are several products available including collars, sprays and pills. Consult your dog or cat's veterinarian first
Como prevenir pulgas em casa?
✅ Limpeza Regular

Aspirar regularmente os tapetes, pisos e móveis estofados ajuda a remover ovos, larvas e pulgas adultas. Certifica-te de limpar também áreas de difícil acesso, como debaixo dos móveis e ao longo das paredes.

✅ Lava a roupa de cama e as cortinas

Lava a roupa de cama, as cortinas e outros tecidos onde as pulgas se podem esconder. Usa água quente e seca em uma temperatura alta para matar as pulgas.

✅ Mantém os animais de estimação limpos

Dar banho e escovar regularmente os seus animais de estimação. Utiliza produtos adequados para o controle de pulgas recomendados pelo seu veterinário. Além disso, lava as camas e mantas dos animais regularmente.

✅ Proteção externa para animais de estimação

Utiliza medicamentos tópicos ou coleiras antipulgas nos seus animais de estimação. Isso ajudará a prevenir infestações de pulgas e protegerá os seus animais de estimação.

✅ Cuidado com áreas externas

Mantém o quintal e a área externa da casa limpos. Remove folhas, erva alta e detritos onde as pulgas se podem esconder. Mantém o relvado aparado e considera usar produtos de controle de pulgas no jardim, se necessário.

✅ Trata a casa com produtos adequados

Em casos de infestações persistentes, pode ser necessário utilizar inseticidas específicos para pulgas. Siga as instruções do fabricante para garantir o uso seguro e eficaz desses produtos.

Lembra-te de que a prevenção contínua é essencial para evitar infestações de pulgas. Mantém uma rotina de limpeza regular e toma medidas preventivas adequadas para proteger a casa e animais de estimação.