How to identify a house mouse at home?
Rat signs nearby

✔️ Gnawing: Look for marks on baseboards, furniture, electrical cables, boxes and packaging (especially cereals).

✔️ Grease stains and footprints: Check walls and other surfaces

✔️ Excrements and odors: in and under cupboards and in corners of the house

✔️ Weird noises: mainly during the night.

Characteristics of the Mouse

✔️ Small animals (6-8cm), usually grayish

✔️ Pointy nose, small and black

✔️ Big Ears

✔️ bulging eyes

✔️ Virtually hairless mouse

✔️ Small and usually cylindrical droppings

Behavior

✔️ Natural habitat is in and/or close to homes, commercial establishments and rural areas

✔️ Lives easily with men

✔️ Have a day and night habit

Foods

Preferably, the foods that you like the most are:

✔️ grains

✔️ Seeds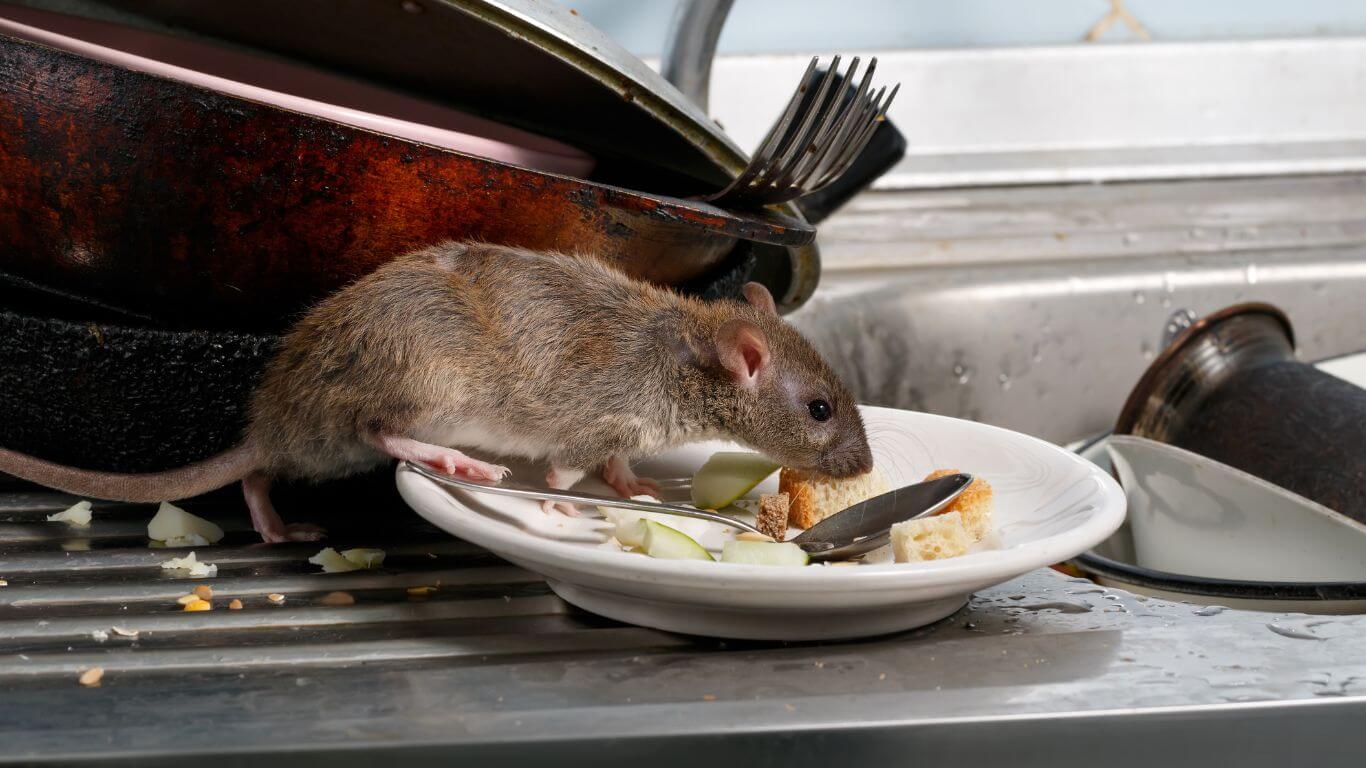 Tips to avoid a house mouse at home:
✔️ Avoid having easily accessible tree branches and pipes
✔️ Be aware of holes next to houses, buildings and roofs
✔️ Avoid having door height spacing, open doors and air ductwork
After carrying out all these tips, the next step is to treat the infestation using the most suitable products given the characteristics of this pest - Domestic Rat.
Como eliminar ratos domésticos de forma eficaz?
A remoção de ratos domésticos pode ser um desafio, mas existem várias etapas necessárias para controlar e eliminar esses roedores indesejados. Listamos de seguida alguns passos:

1️⃣ Identificação

Começa por confirmar que é realmente um problema de ratos e não de outra praga. Procura sinais da sua presença, como pequenos excrementos, manchas de graxa nas paredes, fios ou alimentos roídos ou ruídos de arranhões nas paredes. De seguida, descarta qualquer alimento com sinais de roedura pois a saliva dos ratos contêm bactérias nocivas para o ser humano.

3️⃣ Veneno de rato

Iscos venenosos podem ser uma opção, mas devem ser usadas com cautela se houver animais de estimação ou crianças em casa. Se decidir usar veneno, siga atentamente as instruções do produto e coloca em locais inacessíveis a outros animais e pessoas. Para evitar o contacto com o veneno e proteção, recomendamos a utilização de estações de isco.

4️⃣ Tapar buracos e fendas

Inspeciona o local em busca de possíveis pontos de entrada de ratos, como rachaduras nas paredes, lacunas em canos, aberturas em portas e janelas e certifica-te de vedá-los adequadamente.

5️⃣ Limpeza

Mantém uma boa higiene em tua casa, pois os ratos são atraídos por alimentos e restos de comida. Armazena os alimentos em recipientes herméticos, limpa os derramamentos imediatamente, varra e aspira regularmente e evite a desordem.

6️⃣ Repelentes Naturais

Algumas substâncias naturais, como hortelã-pimenta, cânfora ou naftalina, podem ajudar a manter os ratos afastados. Coloca essas substâncias em áreas propensas à atividade dos ratos.